This site uses cookies. By continuing to use this site, you are agreeing to our use of cookies.

Learn More.
Pokémon Trainer
Hello trainers, I don't remeber if someone already posted this information here, at Pokémon-Trainer.com, so I'm starting this thread.

I've read on the spaniard forum...
The new rules for the upcoming Rating Battle (Season 16) have been revealed.

Format: Double Battles (all Pokémon will be set to level 50 for the duration of the battle and all Pokémon require the blue pentagon. You choose 4 Pokémon out of...
The official Japanese Pokémon Twitter announced that new information about the upcoming Pokémon games, Sun and Moon, will be revealed on June 2, 2016.
It's not know what kind of information will be revealed.
Hello trainers from America, I've some good news for you.
Pokémon Company just announced that the Pokémon Go "Field Test" is coming to the USA.
The official CoroCoro YouTube channel released a new trailer and in it we can see a new unconfirmed Pokémon.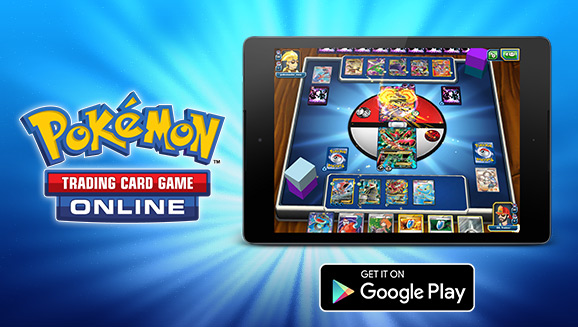 The official website announced that the beta period for the Pokémon TCG Online is now over and the app is available to everyone.
To play you will need an internet connection and Android OS 4.0 or later.
Copyright
Pokémon Trainer is a fansite. You may not use or redistribute any content on this site without proper permisson from the site owner. All characters, trademarks, and properties are © their respective owners. This website is not affiliated with Game Freak, The Pokemon Company International, or Nintendo. The website is not intended to breach or infringe on copyright.